Piranha Schnapps
This vibrant range of exotic flavours will captivate the tastebuds of the modern consumer. Piranha infuses the finest quality schnapps to produce 5 distinctive flavours; Sour Apple, Cherry, Espresso, Kola and Peach.
This diverse beverage can be served as a single shot, with a mixer over ice or to elevate any cocktail and the flavours are designed for recipe exploration and experimentation.
Piranha is a brand leader in the schnapps sector in Ireland and has strong marketing support in the form of social media campaigns, brand toolkits and promotional material all of which help to tailor marketing efforts and drive sales growth.
The colourful branding refresh includes the new 'Espresso' flavour – the perfect addition to an espresso martini. A bold and bright palette means it stands out among its competitors in a crowded shelf space.
Launch Website

Piranha Cherry Schnapps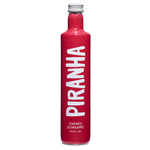 Pop your Cherry
25ml Piranha Cherry
25ml Soiree Amaretto
Method: Shake and pour into tall glass and top up with coke
Piranha Apple Schnapps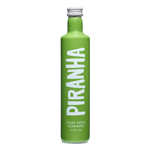 Appletini
25ml Piranha Apple
10 ml Vodka
75ml Apple Juice
Method: Shake and pour into a martini glass
Piranha Kola Schnapps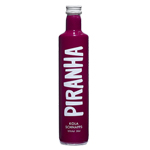 Lady Luck
25ml Piranha Kola
25ml Crème de Cassis
Method: Shake and mix with lemonade and pour into tall glass
Piranha Peach Schnapps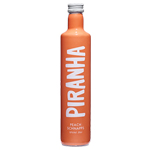 Peachy Keen
20ml Vodka(Peach flavoured if poss)
35ml Piranha Peach schnapps
150ml Lemonade
Method: Pour all ingredients in to a tall glass with ice. Garnish with a wedge of lime
Piranha Espresso Schnapps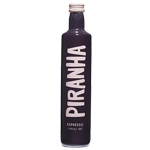 Espresso Martini
10ml Vodka
50ml Espresso Coffee
50ml Piranha Espresso
4 Coffee Beans